"Mrs. Incredible", Mrs. India 2017 winner, Mrs. Asia International world 2017 winner, "Pride of Telangana" awardee, Founder-President of the NGO, SEWA, Mrs. Mamta Trivedi is also the Regional Director of Mrs. India Telangana and Mrs India Andhra Pradesh. Winner of the TAA Virtuoso Best Beauty Pageant organizer award, Mamta Trivedi is also the Goodwill Ambassador for The Akshaya Patra Foundation (TAPF). She contributes actively to several social causes
An ideal blend of tradition and modernity, a home-maker, businesswoman, social worker, and a cultural icon rolled into one, Mrs. Mamta Trivedi is a Role-model for the common woman. Apart from managing the family business, she has featured in a nation-wide Television advertisement telecast on various channels such as Zee News, NDTV, CNN, etc for Government of Telangana, promoting investments in the state. She is the Brand Ambassador of various health and beauty products manufactured by Lala Dawasaz Pvt Ltd, a 114- year old company from Hyderabad and Jama.co.in, a fast growing FinTech start up providing honest financial planning and investment solutions operating in the financial wellness space.
Leveraging Personal Brand for
Social Causes
Through the platform of Mrs. India Telangana, Mrs Mamta Trivedi has inspired many married women to pursue their dreams, establish their identity, nurture self-esteem and realize their potential. She actively supports various social causes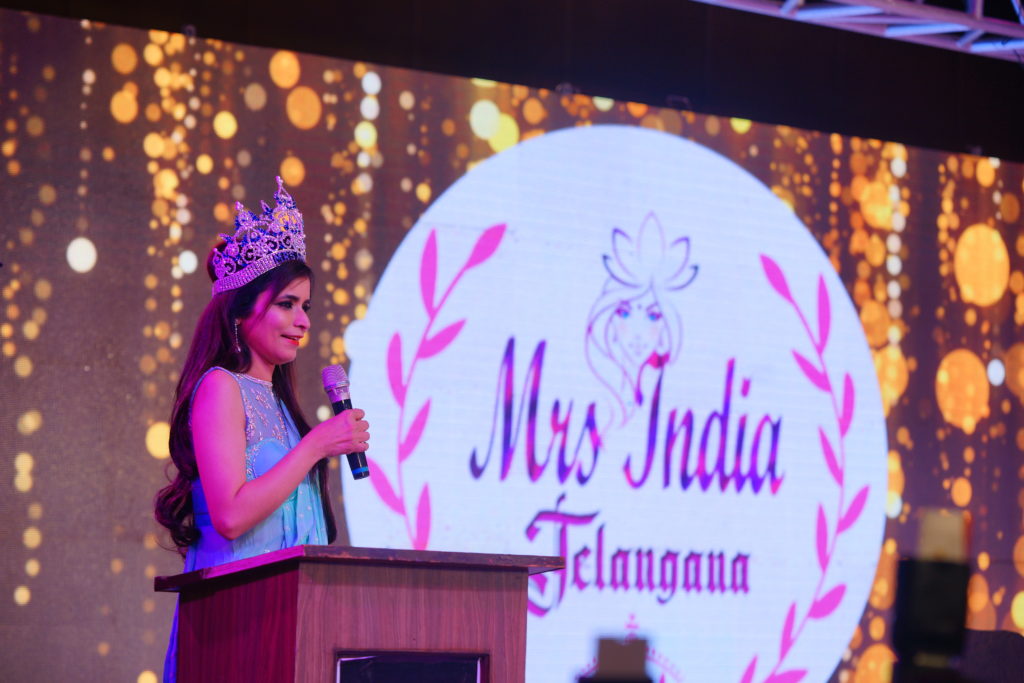 Promoting Our Culture & Tradition
Women Empowerment through SEWA
Here is your chance to make your mark. To establish your identity, to become a Role-model!
Mrs. india Telangana is a part of the Mrs. India Pageant. Any person aspiring to participate in Mrs. India pageant from the state of Telangana should register herself with Mrs. India Telangana.